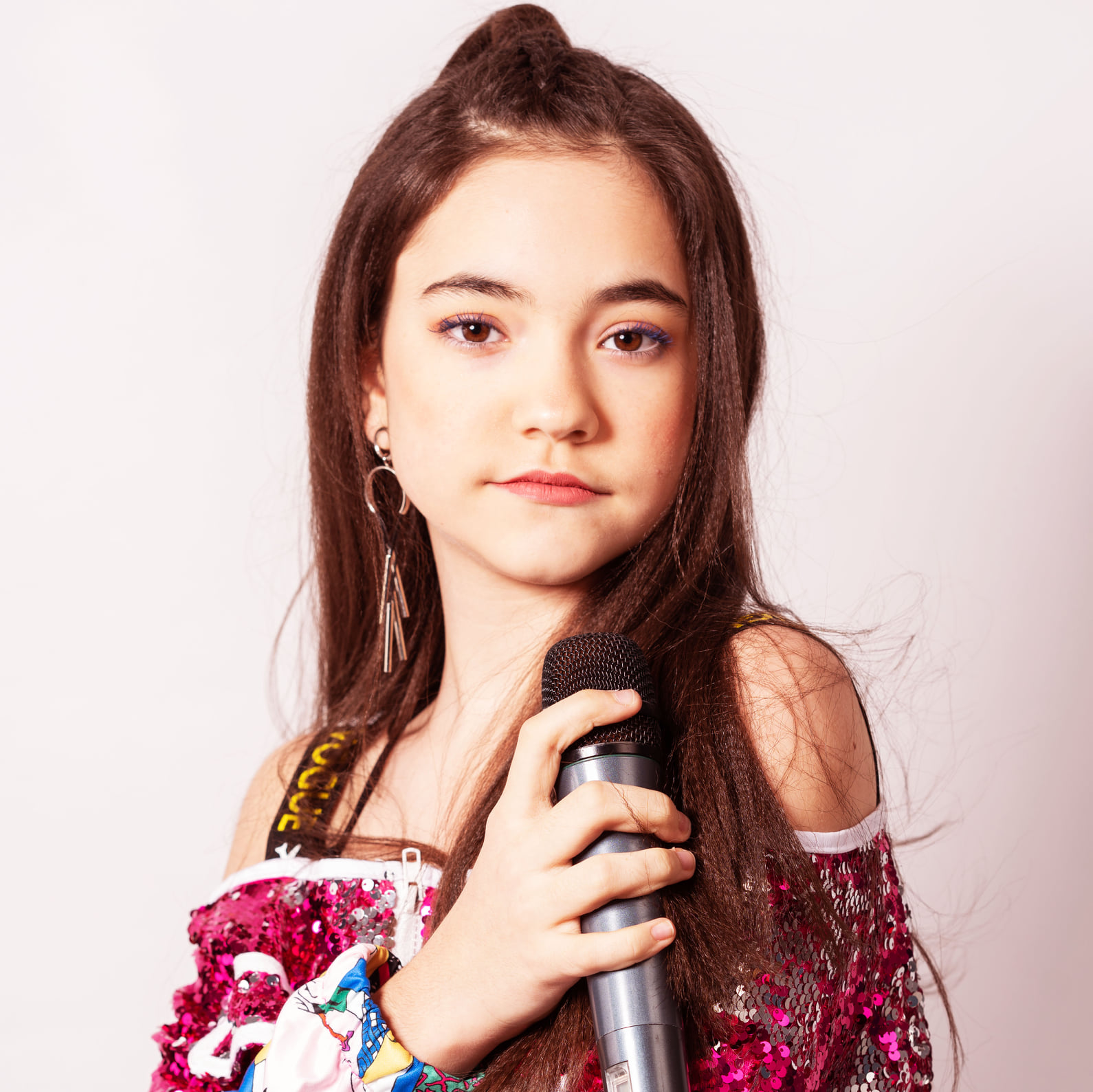 SINGER, SONGWRITER, Guitar/Piano
POP & ROCK
Full name-Tiana Ecaterina Cilibiu
Born on 21.12.2009 in Botosani, a town from northern Romania.

TIANA began singing at the early age of 7 and at 9 she received the Golden Grand Prix (prize) with festival-Constelatia Necunoscuta, she was chosen with over 150 participants from various countries around the world different countries who competed.
TIANA also received at the age of 9 another Grand Prix (prize) in another international festival-November Music Fest where she one of the youngest participants in attendance.
AWARDS/CREDITS
Over the Past 10 years, TIANA has accomplished the following:
Trophy of the Section in -Magia Craciunului
Grand Prix of -Magia Fulgilor de Nea
Preparing Stars Trophy of Preparing Stars Festival
I place in Golden Voice Malta
II place in Bled Golden Microphone Slovenia
Trophy of the Section in Portativul Cu Minivedete
Trophy of Cathegory in Stele de Gheata Festival
Trophy of cathegory in Next Magic Voice
Throphy of Cathegory in two sections of Sunetul Lunii Festival
Throphy of Cathegory in Cheia Sol -Music for ALL
Throphy of Cathegory in Festivalul FESTIVALURILOR
In 2020 Tiana received a great distinction-ARTISTA INTERNATIONAL JUNIOR 2020-from festival Universong in Spain.
Tiana became a registered trademark in December 2019 where she uses TIANA as her professional stage name.
2020 was the year Tiana has launched her first original song VISE DE CARTON.The song was written for her by the composer Claudiu Bulete and was accepted in the final of Mamaia Copiilor. The song was also included in the Mamaia Copiilor anniversary CD.
FACEBOOK: https://www.facebook.com/TIANACILIBIU

INSTAGRAM: https://www.instagram.com/tianacilibiu/
SOUNSCLOUD: https://soundcloud.com/user-902307276?fbclid=IwAR3WyVbBAI9AxSnjY5PomL0ynR5PJaTZjrqZzJANxWcpFSKnrfhZ5ROHfwQ