Accomplished Indigenous Artist & Photographer
JIL Lunn Artist, Owner Valleycreek Craft & Consulting,
Mostly home instructed in many art mediums by her mother, the late, but well-known Artist, Audrey Bernice Shimizu, Jil paints about a range of subjects including Intergenerational trauma, Indigenous Issues and Healing. Although her favorite medium is acrylic paint on canvas, she will alternate with other mediums including sculpture, multi-media collage and photography.

In collaboration with Ryan Lunn (Husband & Musician), Jil created a visual arts and photography presentation that depicts Ryan's story and the messages told in the Album "We Are Co-Pilots". The Trauma/story telling and healing presentation that Jil & Ryan have created together which is a beautiful collaboration of their art and is offered in schools, churches, healing groups and conferences.

Jil paints about trauma and healing, indigenous issues and about her personal history as a survivor of the 60's scoop and child abuse. Her musical/production and art background combine with Ryan's Music effortlessly. Together they offer workshops using their art and music works, combined with story telling.
Fort Erie Native Friendship Centre - Feature September 2020
Several of Jil's original pieces hang in agencies and businesses within the Niagara Region including St Catharines General Hospital, FirstOntario Performing Arts Centre (firstontariopac.ca) Pathstone Mental Health, Contact Niagara and Fort Erie Native Friendship Centre; and London, Ontario; where pieces hang in CPRI, Child and Parent Resource Institute. Numerous pieces of her original work are part of private collections within the Niagara/Hamilton and Toronto.
Jil shares with us the meaning and symbolism found in her painting "RISE" which was commissioned by the Performing Arts Centre in St. Catharines FirstOntario Performing Arts Centre (firstontariopac.ca).
Through the many striking images found within her work, she reflects on Canada's history and the mistreatment of indigenous peoples and looks forward to what the future can bring as we work towards reconciliation. https://fb.watch/8osBCOnMko/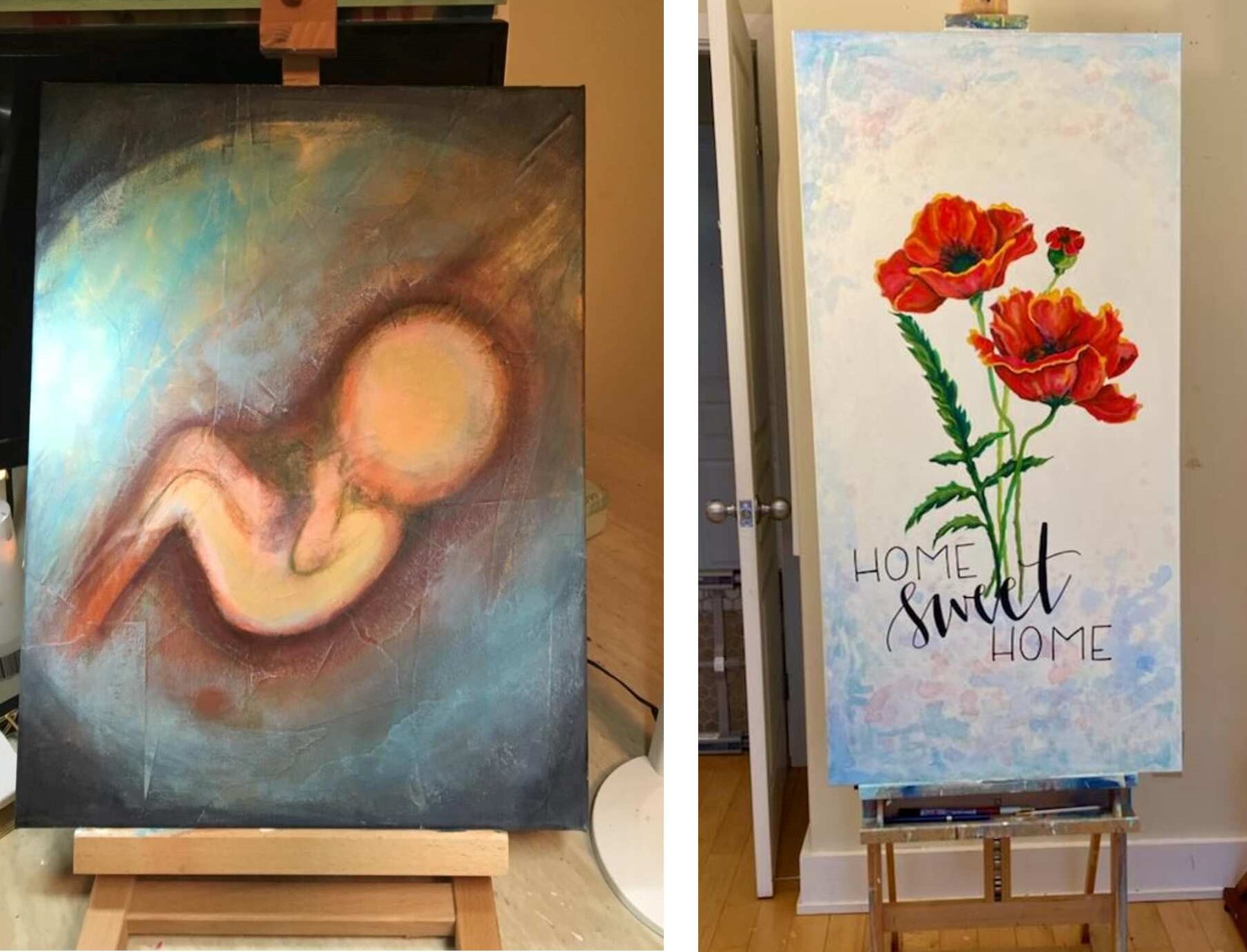 ---
Stellas Studio - Feature on July 2020